Activities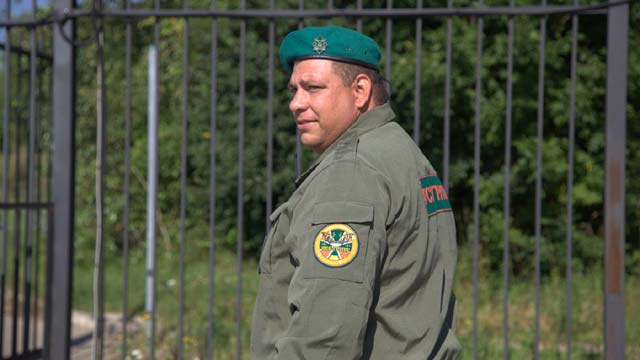 The main advantages of the RSB-Group in ensuring public order at various kinds of events, exhibitions, during implementation of the overall concept of security at events:
employees of the RSB-Group have the confirmed qualification of the guard, periodically examined and take additional training. We have a wide experience of security measures with a large number of people, our security guards speak foreign languages and have a presentable appearance;
our guards are not only a "security wall", they also have appropriate medical training, which means that each of them, if necessary, can provide first aid before the doctor arrival. In case of crowded places, with panic, sudden crush, etc. it is very important to provide qualified medical care in the first few minutes;
if necessary, we are ready to engage patrol crews of the RSB Group, as well as partner companies as well as we can provide helicopter patrols or helicopter evacuation (with the permission of the local authorities for the use of helicopter equipment);
we have established a permanent connection with control center of the RSB-Group, as well as with local police stations, self-government bodies, the Federal Security Service and the Ministry of Emergency Situations (in the area of the events). There is a plan for interaction in emergency situations.
In addition, to ensure safety and security at the event, you can entrust "RSB-Group following:
control of the passage of visitors (checking invitations, vouchers, tickets) and security control (checking for the presence of dangerous items, weapons, ammunition and other materials prohibited for trafficking in Russia, as well as things that can injure or kill the participants);
protection of temporary mobile property (equipment, stage equipment, make-up rooms, etc.);
protection of the internal and external perimeter both visually and by technical means, for example, UAV (unmanned aerial vehicles), or the involvement of service dogs;
space control before or behind the stage, as well as temporary parking of vehicles;
protection of separately allocated sectors and zones (for example, for especially important guests, juvenile gatherings, VIP parking for official vehicles or places of sale of alcohol);
personal protection from RSB-Group for VIP clients, artists, speakers and VIP guests;
The security team is led by an experienced leader. He has a direct connection with all the interacting authorities and with the company's management. He also participates in discussion of the organization of security measures and the order of interaction with the Customer. During the complexed and complicated large-scale events, where the multi-level (echeloned) security is required, the group of executives from RSB-Group includes the most prepared and experienced sector chiefs. Each sector manager coordinates the provision of services in his area of responsibility, acting on a pre-designed and approved plan and in cooperation with the heads of other sectors.